Mass Trauma Response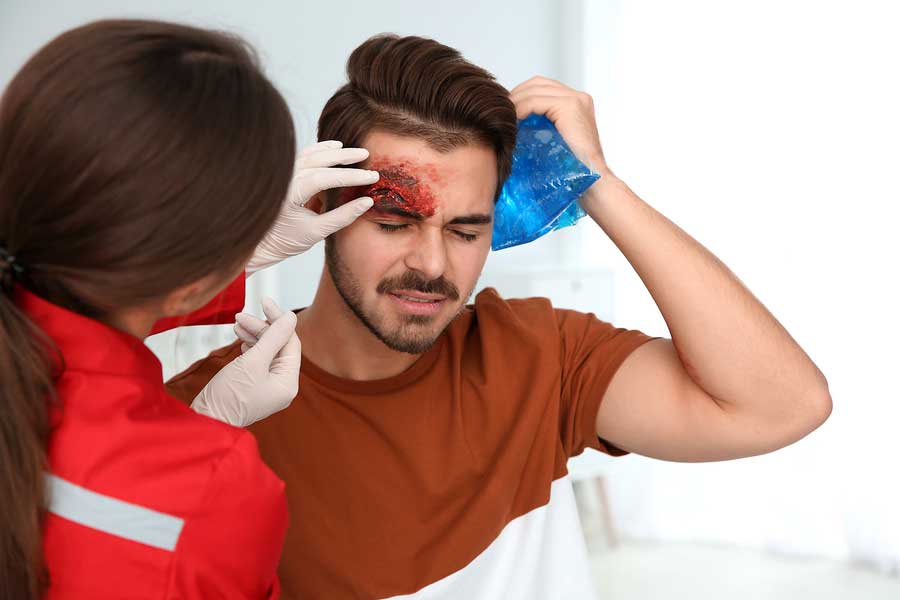 An article based on the Safety Member Certification training modules "Active Shooter Response" and "Mass Trauma Emergencies."[1]
From the Bible
* Deadly intent –

"The thief cometh not, but for to steal, and to kill, and to destroy ..." (John 10:10),
* Mass-casualty attacks on unsuspecting people –

And it came to pass on the third day, when they were sore, that two of the sons of Jacob, Simeon and Levi, Dinah's brethren, took each man his sword, and came upon the city boldly, and slew all the males (Genesis 34:25).
And they [the men of Dan] ... came unto Laish, unto a people that were at quiet and secure: and they smote them with the edge of the sword, and burnt the city with fire(Judges 18:27).
But it came to pass ... that Ishmael the son of Nethaniah t... came, and ten men with him, and smote Gedaliah, that he died, and the Jews and the Chaldees that were with him at Mizpah (2 Kings 25:25)
Introduction: The Ounce of Prevention
In many of the active killer incidents covered in our articles, no more than three persons were wounded. However, in some cases there were more injured.
We seek to prevent deadly-force attacks on our churches. If one does happen, we should be prepared not only to neutralize the threat, but to treat all life-threatening injuries.
In the News
In each of these news stories, ask who took care of the wounded.
Laguna Woods, California, May 15, 2022 - After the Sunday morning worship service of the Irvine Taiwanese Presbyterian Church, the congregation had a fellowship dinner. During this meal, a visitor - another Taiwanese - pulled out a handgun and began shooting. One person died and five others were wounded before the shooter was tackled and tied up.[2]
Pittsburgh, Pennsylvania, October 27, 2018 - A gunman entered the Tree of Life Synagogue while three congregations were holding Sabbath services and began firing bursts from a high-powered semi-automatic rifle. By the time he was stopped, eleven persons had died and several others were seriously wounded. An attending physician at a hospital said these were the kinds of wounds he had seen in Afghanistan. All those taken to the hospitals survived, because persons at the scene of the shooting had been trained in Stop the Bleed and used tourniquets.[3][4]
Arvada and Colorado Springs, Colorado, December 9, 2007 - A young man shot and killed four persons in two locations: two at a YWAM training center in Arvada and two more at New Life Community Church in Colorado Springs. There were also persons wounded in both places.[5]
Fort Worth, Texas, September 15, 1999 - A middle-aged mentally-ill man entered the Wedgewood Baptist Church during a teen celebration of See-You-at-the-Pole Day and began shooting. He shot 15 people before killing himself.
Seven of his victims died. Some were still dying while police were there, but could not be treated immediately. The shooter had set off a pipe bomb, which hurt no one, so the police did not let anyone else in until they had searched for other bombs. Four of the surviving victims had severe injuries. We do not know how many more could have lived if medics had been let in sooner.[6]
Sutherland Springs, Texas, November 5, 2017 - When a gunman finished shooting up his mother-in-law's church, 26 people had died and 20 more were wounded.[7]
"Many down"
On emergency communications, "Many down" means that several persons are dead, wounded, or otherwise injured / incapacitated. It is a mass casualty event. We must be ready to handle multiple casualties in a mass trauma incident. Due to the nature of the injuries, those in an active shooter event need special consideration.
Ancient vs. Current Mass Killings
A significant difference between the attacks narrated in the Bible and an active shooter incident comes from the weapons used. In ancient times, the weapons of choice in a mass killing were swords and knives. Each person was wounded up close, so an assailant could increase the chance of a fatal blow to each victim.
With firearms, there is a greater average distance between attacker and victim. This means a greater percentage of the woundings may not be immediately fatal. Therefore, there is greater opportunity to save lives with quick and effective treatment to reduce the number of fatalities.
Bodily Devastation
While gunshot wounds are not always immediately fatal, many prove fatal through massive blood loss. Therefore, as in the Tree of Life shooting, most of the lives saved are credited to stopping the bleeding. Both first responders and synagogue members had received Stop the Bleed training. On the other hand, it is likely that some of the victims in the 1999 Wedgewood Baptist Church shooting may have died because medical responders could not treat them until police finished searching for explosives.
These are not all simple wounds, bullet-width holes through the body or limbs. If the weapon is a shotgun, the damage from one shot is considerable. For instance, even a 14-gauge or 12 gauge slug is wider than most bullets, and a 10-gauge or larger slug is massive. If the load is buckshot, the wound is broader with multiple penetrations.
A lot of damage is done by rapid-fire weapons. Fired in bursts, several bullets can rip through someone's body at once.
Limb wounds are simple compared to torso wounds. No tourniquet is practical for a shot through the abdomen or chest. Some of the items needed to stop the bleeding from torso wounds are chest seals, "Israeli Style" high-pressure dressings, and hemostatic dressings. These, along with tourniquets and other emergency medical supplies, are in the Mass Casualty Trauma Kit sold by Mountain Man Medical (it was developed in coordination with Kris Moloney).
Training for Active Shooter Casualties
There are two types of training needed for an active killer incident with mass casualties. One is training for the response to a mass killer. The other is training for the skills in treating the casualties. Two of Sheepdog Church Security's Safety Member Certification training modules are "Active Shooter Response" and "Mass Trauma Emergencies."[1]
Online Events (live Zoom classes) is now underway. These classes are held on Sunday afternoons at 3:00 Central Time.
| | | | | | |
| --- | --- | --- | --- | --- | --- |
| | Q1 | Q2 | Q3 | Q4 | Training Module |
| 1 | Sep 10 | Nov 12 | Jan 28 | Mar 24 | Safety Team Fundamentals |
| 2 | Sep 17 | Nov 19 | Feb 4 | Apr 7 | Active Shooter Response |
| 3 | Sep 24 | Dec 3 | Feb 11 | Apr 14 | Deescalating Disruptive Persons |
| 4 | Oct 1 | Dec 10 | Feb 18 | Apr 21 | Protecting Children from Abuse |
| 5 | Oct 8 | Dec 17 | Feb 25 | Apr 28 | Basic Use of Force Laws |
| 6 | Oct 15 | Jan 7 | Mar 3 | May 5 | Arson and Fire Safety |
| 7 | Oct 22 | Jan 14 | Mar 10 | May 19 | Storms and Disasters |
| 8 | Nov 5 | Jan 21 | Mar 17 | Jun 2 | Mass Trauma Emergencies |
Individuals and groups are also encouraged to get training in First Aid, CPR, and AED use, such as through the American Red Cross. This means anyone in the church who is willing gets trained.
The two types of training can be combined in active shooter drills. Make the training realistic by bringing in the sights, sounds, and smells of an attack. Carl Chinn and Kris Moloney discuss this in a Sheepdog Church Security Academy interview, "Stress Inoculation." Chinn shares what he learned from being in an active shooter incident and studying the Aurora theater shooting.[8]
Conclusion
While we try to prevent an active shooter incident, we should be ready to treat mass casualties in case there is one.
References