Patrol Procedures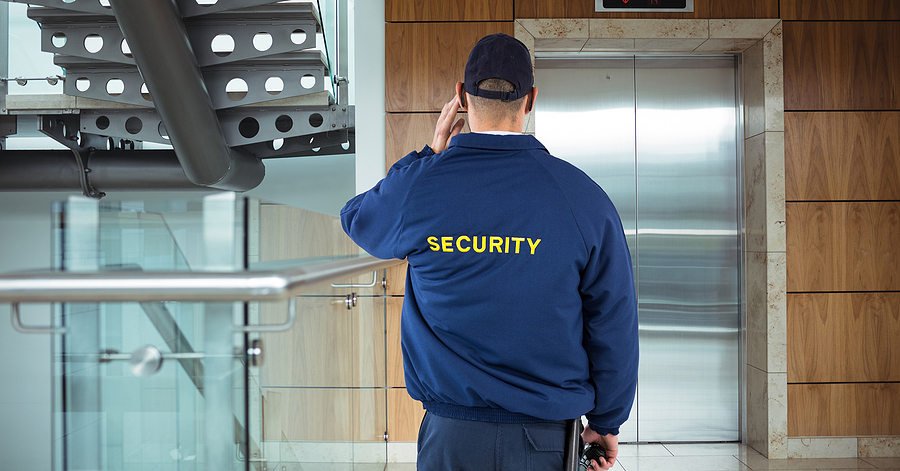 An article based on the training module "Security Team Fundamentals v4" in the Safety Member Certification program (see Training Notes below).[1]
From the Bible
* When Levites turned 50, their duties changed to being guards in the Tabernacle (later the Temple):
And from the age of fifty years they shall cease waiting upon the service thereof, and shall serve no more: But shall minister with their brethren in the tabernacle of the congregation, to keep [guard], and shall do no service ... (Numbers 8:25-26).
* Nehemiah's patrol was to inspect the walls of the city:
And I went out by night by the gate of the valley, even before the dragon well, and to the dung port, and viewed the walls of Jerusalem, which were broken down, and the gates thereof were consumed with fire. Then I went on to the gate of the fountain, and to the king's pool: but there was no place for the beast that was under me to pass. Then went I up in the night by the brook, and viewed the wall, and turned back, and entered by the gate of the valley, and so returned (Nehemiah 2:13-15).
* Jerusalem's watchmen conducted street patrols as early as Solomon's reign:
The watchmen that go about the city found me: to whom I said, Saw ye him whom my soul loveth? (Song of Solomon 3:3)
Introduction
When many people hear "patrol" or "patrolling" they think of police moving through an area or down a roadway. Many others also connect these terms with a military operation moving out from or around the perimeter of a camp or base. More broadly, this refers to any kind of moving guard or inspection. It could be a rancher on the watch for signs of predators or rustlers, a school monitor on the lookout for loitering or mischief, or a security guard driving around or walking through an industrial or commercial facility.
This brings us to church safety and security. Guarding against threats to the congregation and the facilities is not just a stand-in-place operation. Volunteers and/or staff need to be on the move. A custodian looks for places that need cleaning or fixing. A Christian Education Department leader checks to see that classes are in session and the roll is taken. Church Safety Team members patrol the outside and inside of the church to be sure that everything is safe and secure.
In the News
* Law enforcement agencies have been conducting anti-crime patrols around churches:
Vancouver, British Columbia, July 29, 2021 - In response to several incidents of arson and vandalism at churches, police agencies in the Vancouver area increased patrols around churches and other places of worship. They also asked the public to watch and to report any suspicious activity.[2]
Campbell County, Tennessee, June 20, 2022 - Letters have been left at several Baptist churches with content that the Sheriff describes as "disturbing." The Sheriff's Office has increased patrols around churches and issued guidelines for what to do if an unexpected letter is found. Churches are also asked to be more watchful.[3]
Pittsburgh, Pennsylvania, September 12, 2021 - A disturbance at one church on Sunday morning and threats to others prompted the Pittsburgh police to step up patrols around places of worship while they worked with the FBI investigating the threats.[4]
* This was not at a church, but it illustrates how an active patrol can stop a criminal:
Westlock, Alberta, December 21, 2017 - The operator of a private security firm was patrolling clients' properties when he spotted suspicious footprints in the snow. He knew they were fresh, since it was still snowing. He called the police, who found evidence of vehicle theft. They followed the tracks, the guard off-road in his all-terrain vehicle and the police officer on the roads. They found the suspect, who was then arrested, and stolen vehicles were recovered.[5]
* Not exactly a patrol, but the priest was alert to suspicious sounds:
New York City, October 10, 2006 - When a man tried to break a glass case holding a priceless chalice (given to the church by Pope Paul VI), an alarm was set off. It was 2 pm, and the priest was eating lunch in the rectory (parsonage). He ran into the sanctuary and confronted the man who was still trying to break the glass. The priest locked him in the church and called police. He turned out to be the same person who had been a disrupter in previous weeks.[6]
Videocast and Show Notes
Kris covers the topic of this article in a videocast on the YouTube channel Sheepdog Church Security Academy (the audio is in a Church Security Roll Callpodcast). You can subscribe to this video channel.[7]
Beneath the video screen is a link to the Show Notes (an article summary). This is a downloadable PDF which can be printed for teaching, sharing, and discussing the subject with others. It is available until the next article is posted a week later.
Watchfulness on the Move
To begin, let's clear up two misconceptions a few people may have about patrolling:
First, this is not a sightseeing trip. The person on patrol may appreciate the beauty or interesting features of nature, architecture, and artistic design while making the rounds, but that is not the focus. Don't let it distract from observing things affecting safety and security.
Second, this is not a race to cover the route in record time. Professional security guards clock their arrival at select points on the patrol route, and are expected to take enough time between points to have a good look in each area.
Equipped to Patrol
There are a few things you need when going on patrol:
Good, comfortable shoes. You'll be on your feet. They should be non-skid for safety. If outside, wear shoes appropriate for the weather.
Wear clothing fit for the weather. Cool enough to be outside in summer. A good coat for winter, and rain gear for wet days.
A flashlight is for more than night. During the day it can be used to look into dark spaces. LED lights now put enough illumination in your pocket and leave both hands free until you need it. A tactical light offers more options.
Notepad and pen or pencil (or an e-pad) to take notes.
Two-way radio. Let the team know when you encounter something of concern. They can also get hold of you.
Multi-tool (such as Swiss Army Knife or Leatherman). These are so useful for many things. You never know when you'll need it.
Pocket camera (nowadays, most use the ones on their mobile phones). When taking notes, a picture often tells much more.
Going on Patrol
In the Safety Team Fundamentals training module [1], the first two duties listed for the Safety Team are "Monitor the facilities" and "Conduct safety and security inspections."
Monitor the Facilities
As we patrol the grounds or the building, exercise situational awareness. What are people doing? Does someone need help? Is someone acting suspiciously?
What are the sights, sounds, and smells? How about sensations such as vibrations, air movement, humidity, temperature, etc.?
Does anything seem out of the ordinary? If you feel like, "Hmmm, what's that?" maybe you should check it out - but beware of intentional distractions, decoys used by bad actors. Remember that Gen. Custer and the 7th Cavalry followed a decoy into an ambush. By the way, the Dakota Sioux were better at patrolling their territory.
Irregularly-timed (unpredictable) patrols - sometimes back-to-back and/or reversed route - tend to deter criminals who need a little time to do their dirty work. They do NOT want to be discovered before it's too late.
Conduct Safety and Security Inspections
We look at the facilities literally inside and out. Whether the patrol is inside a building, around the exterior of the building, or a general patrol of the grounds (especially on a large campus), we inspect the building and ground for safety and security concerns.
Outside, for example, are the parking lot(s), walkways, and steps safe for driving and walking? Are overhead wires not hanging down? Are bushes trimmed? Is debris cleaned up? Is there damage to the building, especially around doors, windows, and vents? If the exterior is clean and well-maintained, it deters some mischief makers, because the marks of attempted entry are more easily spotted. No debris also means no fuel for a fire and no objects to break windows just lying around.
Inside a building, check all closets, restrooms, and "vacant" rooms to ensure that they really are unoccupied. Also check the stairwells and other spaces. Several times kidnappers or child molesters have hidden in closets or unused rooms waiting for their chance.
While inside, check each fire extinguisher to see if it has been used or tampered with. Monthly check them more closely, including the inspection tags.
Are emergency exit routes uncluttered? Are the exit lights working? Are any inside doors damaged? Are carpets safe (no tripping hazards such as a tear)? Is the door to the utility room locked?
There is more on this in the training module.
Conclusion
Regular patrols around the church, inside and outside, will find safety and security issues that need attention. They also assure congregants that the Safety Team is doing its job.
Training Notes
Church Safety Teams are encouraged to have all their members trained and certified. This can be done through the Sheepdog Church Security training program Safety Member Certification. A team member who takes all the modules and passes the test for each one will be a Certified Safety Member for two years.
The program has eight training modules (courses), beginning with "Safety Team Fundamentals" (the one for this article). The others are Active Shooter Response, Deescalating Disruptive Persons, Protecting Children from Abuse, Basic Use of Force Laws, Arson and Fire Safety, Storms and Disasters, and Mass Trauma Emergencies.
Instruction Formats
Three formats of instruction are available:
Church-hosted classes (Team Certification) train several pupils at one time in one location. More than one church can conduct a class together, especially if they bring in a Certified Onsite Instructor (you can check those listed on SDCS to see if any are available for your area).[8]
Self-paced instruction (Individual Certification) is designed for those who cannot attend a class. It can also be used to train new Safety Team members when no classes are scheduled.
Live Zoom classes (Online Events) are available for both individuals and teams. These are conducted on Sunday afternoons at 3 pm Central Time (4 pm Eastern, 2 pm Mountain, 1 pm Pacific, 12 pm Alaska, 11 am Hawaiian/Aleutian) with Kris as the instructor.
Online Events Schedule 2022-2023
Four quarters of classes are scheduled for the 2022-2023 school year, which begins September 11th. Here is the schedule of classes (Quarter 1 is highlighted):
| | | | | | |
| --- | --- | --- | --- | --- | --- |
| | Q1 | Q2 | Q3 | Q4 | Training Module |
| 1 | Sep 11 | Nov 13 | Jan 29 | Mar 26 | Safety Team Fundamentals |
| 2 | Sep 18 | Nov 20 | Feb 5 | Apr 2 | Active Shooter Response |
| 3 | Sep 25 | Dec 4 | Feb 12 | Apr 16 | Deescalating Disruptive Persons |
| 4 | Oct 2 | Dec 11 | Feb 19 | Apr 23 | Protecting Children from Abuse |
| 5 | Oct 9 | Dec 18 | Feb 26 | Apr 30 | Basic Use of Force Laws |
| 6 | Oct 16 | Jan 8 | Mar 5 | May 7 | Arson and Fire Safety |
| 7 | Oct 23 | Jan 13 | Mar 12 | May 21 | Storms and Disasters |
| 8 | Nov 6 | Jan 22 | Mar 19 | Jun 4 | Mass Trauma Emergencies |
Auditing Courses
An individual training module can be audited (taking that course alone) by non-team members who benefit from the training for their roles in the church. For example, volunteers and staff working with children and youth should take "Protecting Children from Abuse," and Medical Response Team members could audit "Mass Trauma Emergencies."
There Is More
August has five Mondays, therefore five weekly articles. The others are "2017 St. Alphonsus Church Shooting" (Lesson Learned), "Youth at Risk" (Protecting Teens), "A Drilled Response" (Tactical Training), and "A Library of Resources" (Worship Security Association).
References