Duties of a Safety Team Member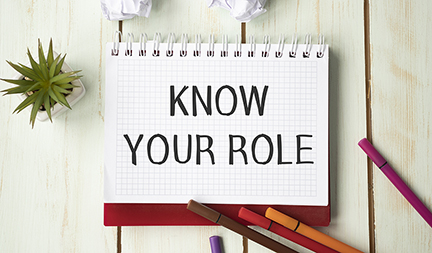 Based on the Sheepdog Church Security training course Security Team Fundamentals v4.[1]
In the Bible
2 Timothy 2:15 - Study to shew thyself approved unto God, a workman that needeth not to be ashamed, rightly dividing the word of truth (KJV). Do your best to present yourself to God as one approved, a worker who has no need to be ashamed, rightly handling the word of truth (ESV).
Paul encouraged Timothy to conscientiously fulfill his role as a Christian leader, doing his best.
Proverbs 1:5 - Let the wise hear and increase in learning, and the one who understands obtain guidance.
A worker (team member) should always be learning, following wise guidance to improve in his or her role of keeping the flock safe.
1 Chronicles 12:32 - Of Issachar, men who had understanding of the times, to know what Israel ought to do.
Members of the Tribe of Issachar are examples of understanding one's role.
---
In the News
Greenwood, Arkansas, January 19, 2020 - The Greenwood Police Department announced it will be conducting extra patrols for churches. These will be on days and times when no church members are present.[2]
This provides some relief for a Church Safety Ministry, but the police can only do so much. When Safety Team members are there, they still need to patrol around the church, inside and outside.
Campbells Creek, West Virginia, July 22, 2018 - The congregation of a church was safely evacuated after a fire broke out during a Sunday morning service.[3]
In a church, Safety Team members can inspect the church for fire safety, check the fire extinguishers, and watch out for fire hazards during regular patrols. They can also conduct fire drills and take the lead during a fire evacuation.
Troy, New York, June 24, 2020 - A church in Troy was invaded by BLM protestors during the Sunday morning service. They disrupted the service and accosted church members, including mothers and young children. A video taken during the incident showed church security team members responding. According to a viewer, one team member appeared to touch a protestor. Police arrived to escort the intruders out.[4][5][6]
Safety Team members should be ready to respond to any situation.
Special Resource
Our special resource for this month is Practical Steps to Start a Safety Ministry and a DIY Security Assessment.[7] Click here to get the free download, and here to view Kris's videocast, Steps to Starting a Safety Ministry.[8] When you sign up for the download, you subscribe to receive future newsletters by email.
A Role to Play
A role is the part one plays in a drama. It is also the part one plays in a family, at work or in school, in an organization, and in society in general. It's what we do and how we relate to others in the same setting. Everyone in a congregation has a role to play, whether he or she realizes it or not. This role depends upon your position in the church. This may be as just a regular attender or member. You may sing in the choir, play in the band, teach a class, counsel, preach, or be on a board. You may also be in the Church Safety Ministry.
Requirements for Church Safety Ministry Members
Before considering the roles members of a Church Safety Ministry play, there are requirements which must be met. We divide these into general qualifications for deacons, specific qualifications for the Safety Ministry, and expectations and priorities. These are named in a recent article, but will be re-listed here, some with notes.
General Qualifications
The general qualifications for deacons include members of a Church Safety Ministry.
It may surprise some people that persons concerned with safety and security are considered deacons, but look at what the first deacons were called to do in Acts 6:1-6 - they were distributing food to dependent widows and orphans in the church. This might not seem like a big deal for a church that had twelve pastors (the Apostles), more if you consider James, Jude, and Joseph Barsabbas. However, this was a really big congregation. Scholars estimate that by this time there were more than 10,000 members of the church in Jerusalem, perhaps even 15,000 to 20,000.*
* The Church began with 120 in the Upper Room on Pentecost (Acts 1:15). Before end of day, they had 3,000 more (2:41), and many were added later (2:47). After Peter and John healed the lame man at the Temple gate, about 5,000 became believers (4:4) with "multitudes" coming in daily (5:14).
There were many widows and orphans to be served - a big job for just twelve-to-fifteen men. The first seven deacons are named in Acts, but that does not rule out more deacons added later. These seven are emphasized because Stephen, the first martyr, was one of them.
Although many deacons (like Stephen and Philip) also taught and preached, their primary duties were administrative, logistical, and menial -practical jobs - to let the pastors focus on their primary responsibilities. Today's deacons include those who visit the sick, administer charity, and manage church properties. This could include Sunday School bus drivers and church office personnel. When you consider the level of responsibility of Safety Ministry members, and that they are the face of the church to visitors and many members, it is only natural to expect that they would meet the qualifications for deacons.
Paul says in 1 Timothy 3:1-12 and Titus 1:6-9 that a deacon must be:
The deacon does not have disreputable actions or attitudes which reflect badly on the church. The Greek term means "blameless."
Faithful to his or her spouse
The Greek word means "one-woman man" - your "One & Only" is to be your one and only - but does not exclude remarriage after widowhood.
This also implies that a single deacon is not promiscuous, "playing the field."
Temperate (Self-controlled)
Respectable
This is also translated "sensible" and "dignified."
Literally, this means welcoming strangers, whether to your home or to the church. Hotels were rare then, so this could also mean being helpful and accommodating (within reason, of course).
Do more than tell someone what to do or not do. Be ready to kindly explain why.
More than not drunk or on drugs, it also means serious and observant.
Need we say more?
Specific Qualifications
There are qualifications required by a Church Safety Ministry. Here are four:
Be a member and/or a regular attendee of the church.
Be physically able to complete assigned tasks.
Can you move around?
Can you lift certain loads?
Are you able to communicate clearly and understandably?
Be able to demonstrate good character, honesty, and integrity.
This includes financial integrity.
Do not have disqualifying criminal convictions.
This will be the subject of a background check.
Expectations
Common advice for job seekers: Whatever job you apply for, expect expectations. Being a Church Safety Team member is no exception. The Six Be's are standards of ethics and conduct:
Be modest, honoring others above yourself.
Be on time and perform all duties completely and correctly.
Be an example for others.
You are an example - be a good one.
Be there when scheduled.
There will be things you know which are to be kept confidential - not made public or told to the wrong persons.
Priorities
God made us creatures of choice. Life is choices. Not all choices are between good or bad. Often we have to choose among good, better, or best, or to determine what the highest priority is for that time and situation. There are five priorities for a Church Safety Team member:
Attend church services
Spend time with families
Participate in training
Serve during services
Serve at large events
Notice the top two priorities. The highest priority for those in the Church Safety Ministry is to be the people we should be. Our top boss is not the Church Safety Director. It is not the Pastor, the Bishop, or the denomination's General Superintendent. It is Jesus Christ, who is the Head of the Church. His top priority for us is our relationship with Him. Next to that is our relationship with our family. If we do not maintain these relationships, whatever else we do is just going through the motions.
Roles in a Church Safety Ministry
Your role in a Church Safety Ministry depends on your position in the ministry. The three key parts of a Safety Ministry are the Church Safety Committee, the Church Safety Director, and the Church Safety Team.
Church Safety Committee
This is the governing board for the Church Safety Ministry. Its membership depends on the size and structure of the congregation. Ideally, this includes the Senior Pastor. In a very small church, this would include most of the church's governing board (such as Trustees, Elders, Overseers, etc.) and of the Board of Deacons (if they have one). In a larger church, the Safety Committee would include some from the governing and deacons' boards, but also have persons not on the other boards. Ideally, these would include people with experience in security, law enforcement, law, child protection, education, and medical response.
The Safety Committee sets the overall policies and procedures for the ministry. It conducts and evaluates risk assessments -including threat assessments. The Safety Ministry budget is worked out between the Safety Committee and the church's governing board. The committee also facilitates safety/security training for the volunteers and the staff. It is also the liaison between church leadership and the Church Safety Director.
Church Safety Director
The Church Safety Director is selected by and responsible to the Church Safety Committee. He or she develops emergency response plans, implements policies, procures supplies (within the budget), leads the Church Safety Team, recruits and trains Safety Team members, and manages drills.
Church Safety Team
Members of the Church Safety Team are the hands and feet of the Church Safety Ministry. To church members and visitors, they are the face of the Safety Ministry, and to some the face of the church. Here is a short list of some of their duties:
Work under the supervision of the Church Safety Director
Welcome visitors (in some congregations, greeters are members of the Safety Team), give directions when asked, assist when needed
Conduct inspections for safety and security (fire safety, access control, walking hazards, etc.)
Undergo initial and refresher training
Patrol the premises
Hold each other accountable for following procedures, correcting if needed
Respond to emergencies
Avoid disruptions and violence through verbal de-escalation
Monitor the facilities, both in-person and by monitoring surveillance cameras and alarms
Maintain safety equipment and supplies
A larger church, especially a multi-campus congregation or one with a full schedule, may have Security Team Leaders. These are shift and facility leaders directly under the Church Safety Director. They are team members who are responsible for directing the team in their time and location.
Conclusion
If you are in a Church Safety Ministry, you have roles to play. You are a sheepdog, but also one of the sheep. You are both a leader and a follower. You can calm a disturbed individual and stop a violent attacker.
There Is More
The other three articles in this four-part series are "On Call" (Responding to Emergencies), "On the Beat" (Patrolling and Monitoring), and "On the Record" (Reporting and Filing).
References