Keep the Church Safe and Healthful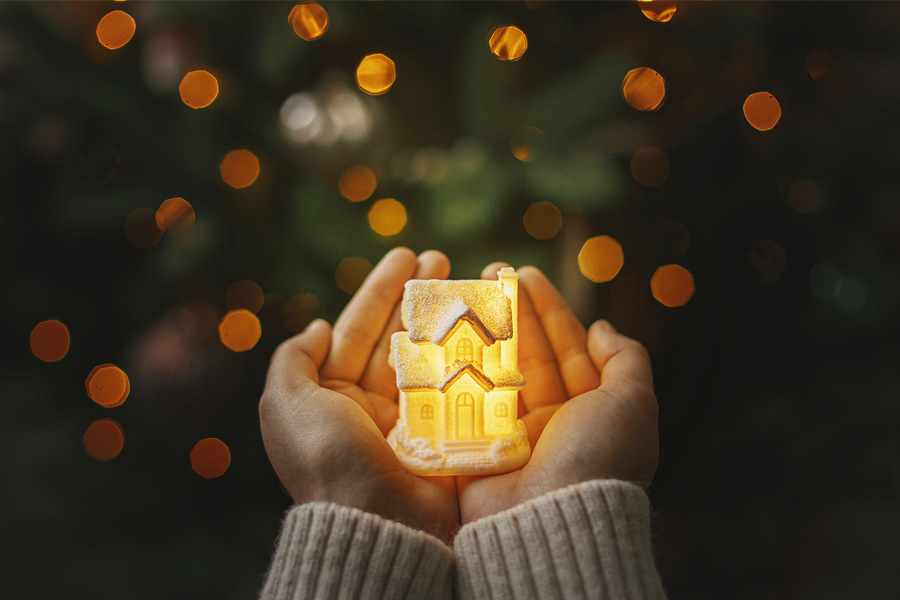 This article touches on issues in most training modules of the Safety Member Certification program.[1]
From the Bible
* Several holy days (holidays) were ordained by God for the Israelites. Three of them, beginning with Passover, were feasts:
Three times thou shalt keep a feast unto me in the year (Exodus 23:14).
* The fall in this verse is spiritual, but carefulness is required to avoid physical falls, the most common cause of holiday injuries:
Wherefore let him that thinketh he standeth take heed lest he fall (1 Corinthians 10:12).
* Carelessness can lead to burns and fires:
-- Can a man take fire in his bosom, and his clothes not be burned? (Proverbs 6:27).
-- Can one go upon hot coals, and his feet not be burned? (Proverbs 6:28).
* People with contagious diseases were to be quarantined:
All the days wherein the plague shall be in him he shall be defiled; he is unclean: he shall dwell alone; without the camp shall his habitation be (Leviticus 13:46).
* Food poisoning is a hazard in group meals:
So they poured out for the men to eat. And it came to pass, as they were eating of the pottage, that they cried out, and said, "O thou man of God, there is death in the pot." And they could not eat thereof (2 Kings 4:40).
Introduction
In the United States, the "Holiday Season" stretches from Thanksgiving to New Year's Day. As much as we look forward to enjoying the holidays, this season has its hazards. Most are related to travel, decorating, congregating, eating, and traditional practices, and also criminal activity, cold weather, and stress.
Safety teams can help churches prevent or mitigate hazards, making them safer and healthier. Then our congregations can focus on the reasons for the season: gratitude on Thanksgiving, the birth of our Savior on Christmas, and new beginnings on New Year's Day.
In the News
Several holiday incidents which a Church Safety Ministry should work to prevent or prepare to respond to, such as falls, fires, food poisoning, medical conditions, and theft, have been reported in the news.
Falls
Pennsylvania, Before January 10, 2022 - The Expert Institute is looking for an expert witness in a personal injury lawsuit in Pennsylvania. The plaintiff (a delivery driver) slipped on the icy parking lot of the defendant and was injured. The driver claims he was not warned by the defendant of the icy surface.[2] * Note: this has happened at churches.
Columbia, South Carolina, November 26, 2021 - A man fell to his death from the roof while putting up Christmas lights at his home.[3]
Rhome, Texas, November 30, 2019 - A man who owned a window-washing business was putting up Christmas lights for a client when he fell to his death.[4] * Note: Christmas decorating in high places is hazardous.
Cincinnati, Ohio, December 17, 2008 - During a Christmas musical at a church, an actress fell from a high position and died when her safety harness failed.[5] Note: inspect all safety devices before use, whether new or used. Also be sure they are properly installed or worn.
Fires
Caldecote, England, United Kingdom, December 25, 2016 -During a Christmas service in a church, the upper sleeve of a Communion server's robe caught fire when she got too close to a candle. The Vicar, who was giving the message, saw this, immediately stepped forward, and put out the flame with his hand. The robe was polyester, so melted fabric stuck to his hand, burning 30% of his palm and fingers.[6]
Croydon, South London, England, December 10, 2019 - During the procession in a Christmas event, a boy carrying a candle tripped and fell, igniting the robe of the boy in front of him. That boy was taken to the hospital with serious burns.[7] * Note: the use of candles is a special concern.
Food Poisoning
Hinton-in-the-Hedges, Northamptonshire, England, October 8, 2018 - Members of the local church held a Harvest Supper at an eatery. The meal featured shepherd's pie. Most of those attending became ill. The exceptions were two vegetarians who did not eat the shepherd's pie. One person died. The cook was convicted of not following food safety standards.[8] * Food safety procedures should be followed for all church meals.
Medical Conditions
Nationwide, December 17, 2018 - Forbes Magazine reported on a study showing that more heart attacks occur during the Holiday Season than other times of the year. Most of these are on Christmas Eve. There are various contributing factors, such as holiday stress, overeating, overexertion, fatigue, and excess alcohol.[9]
Theft
Pendleton, New York, December, 25, 2011 - On Christmas Day, after people had left the church, a thief broke interior doors to get into the room where the Christmas offerings from four services were stored. The offerings had not yet been counted, but the amount was estimated at $25,000, with most of it in checks.[10] * Note: follow safe cash procedures.
Videocast and Show Notes
This article is discussed by Kris in a Sheepdog Church Security Academy videocast on YouTube (the audio is on a Church Security Roll Call podcast). Beneath the video screen is a link to the Show Notes (an article summary). This downloadable PDF can be printed and shared with others. The link is active for this article until the next article and videocast is posted in about a week.
Holiday Hazards
There are several threats to health and safety related to the holidays. Many of these will be at church, among members of the congregation, or brought to church.
Thefts
Robbery
Fires
Accidents
Food poisoning
Contagious diseases
Stress-induced medical emergencies
Domestic Violence
Depression
As Church Safety Teams, we need to know how to prevent some of these and how to respond to and mitigate others.
Prevention
Accidents, fires, food poisoning, and thefts are largely preventable. We can, to some extent, reduce the chances of spreading contagious diseases, and threat assessment may avoid life-threatening incidents coming from domestic violence.
Education and Training
The Church Safety Ministry can educate and train members of the staff and the congregation on certain safety issues, such as preventing fires and accidents. Issues include avoiding slips, trips and falls, safe use of electricity, and how to keep food safe. Teach ushers, office staff, and church officials how to prevent most thefts.
Housekeeping
Good housekeeping is a key to preventing slipping and tripping hazards. It is also important in fire prevention and keeping evacuation routes clear. Additionally, it should prevent mold growth and control hazardous materials.
Housekeeping also includes clearing snow and salting or sanding ice on outdoor walking and driving surfaces.
Maintenance
Don't underestimate the importance of good maintenance. Keep the building and equipment in good repair. For example, broken steps and torn carpeting are invitations to injury claims and/or lawsuits.
Response
Some things will happen no matter how we try to prevent them, and we should be ready to respond.
Responding to Injuries
A member of the congregation does not look where he's going and runs his head into a door jamb. Another member literally trips over her own feet. A running child knocks down an elderly person. Someone working in the kitchen gets cut or burned. A child falls down the stairs. The injuries vary from minor to major. Injuries happen. Be equipped and trained to respond.
Also, be insured for injury claims. An insurance claim is cheaper than a lawsuit.
Responding to Medical Emergencies
There are many kinds of medical emergencies which can occur at church during the Holiday Season. Someone chokes on food during the church's Thanksgiving Dinner. A man has a heart attack during the Christmas Eve service. A woman has a serious allergic reaction to the party mix at the New Year's Eve fellowship time. Do you know how to respond?
Responding to Personal Crises
Holidays are not a happy time for everyone. Persons who've lost loved ones, are divorced, or have lost a job can become depressed during holidays. Others may be chronically depressed.
Many depressed people act out in various ways and become disruptive. This is especially true for those on anti-depressants who are off their medication without medical or psychiatric supervision. We may have to use verbal de-escalation, then bring in a professional counselor.
Holidays are also stressful for many who cannot afford to meet all the expectations. This may be true for some this year.
Additional Resources
Seek advice for holiday safety from your church insurance provider. There are also other sources of information. A law firm specializing in injuries and an organization advising people considering injury claims describe the kinds and causes of injuries during the Holiday Season. Accident Claims Advice has an Excel file with statistics on Christmas injuries, including parts of the body injured.[11][12]
The U.S. Consumer Products Safety Commission has an article on holiday decorating hazards.[13]
Conclusion
Having a "safe and healthy holiday" does not happen by accident. What can we do to make our church a safe and healthful place this year?
Training Note
This year give the gift of training. Training is available through the Safety Member Certification program of Sheepdog Church Security. There are three training formats plus auditing: Team Certification (church-hosted classes), Individual Certification, and Online Events (live Zoom classes).[1]
The Online Events are now in Quarter 2 of the 2022-2023 school year. The next class (Deescalating Disruptive Persons) is on December 4.
| | | | |
| --- | --- | --- | --- |
| Color coding: | Related to Article | Completed | Next |
| | | | | | |
| --- | --- | --- | --- | --- | --- |
| | Q1 | Q2 | Q3 | Q4 | Training Module |
| 1 | Sep 11 | Nov 13 | Jan 29 | Mar 26 | Safety Team Fundamentals |
| 2 | Sep 18 | Nov 20 | Feb 5 | Apr 2 | Active Shooter Response |
| 3 | Sep 25 | Dec 4 | Feb 12 | Apr 16 | Deescalating Disruptive Persons |
| 4 | Oct 2 | Dec 11 | Feb 19 | Apr 23 | Protecting Children from Abuse |
| 5 | Oct 9 | Dec 18 | Feb 26 | Apr 30 | Basic Use of Force Laws |
| 6 | Oct 16 | Jan 8 | Mar 5 | May 7 | Arson and Fire Safety |
| 7 | Oct 23 | Jan 13 | Mar 12 | May 21 | Storms and Disasters |
| 8 | Nov 6 | Jan 22 | Mar 19 | Jun 4 | Mass Trauma Emergencies |
Up Next
The next article is "Stop the Grinch" (Responding to Child Abuse).
References