Worship Security Association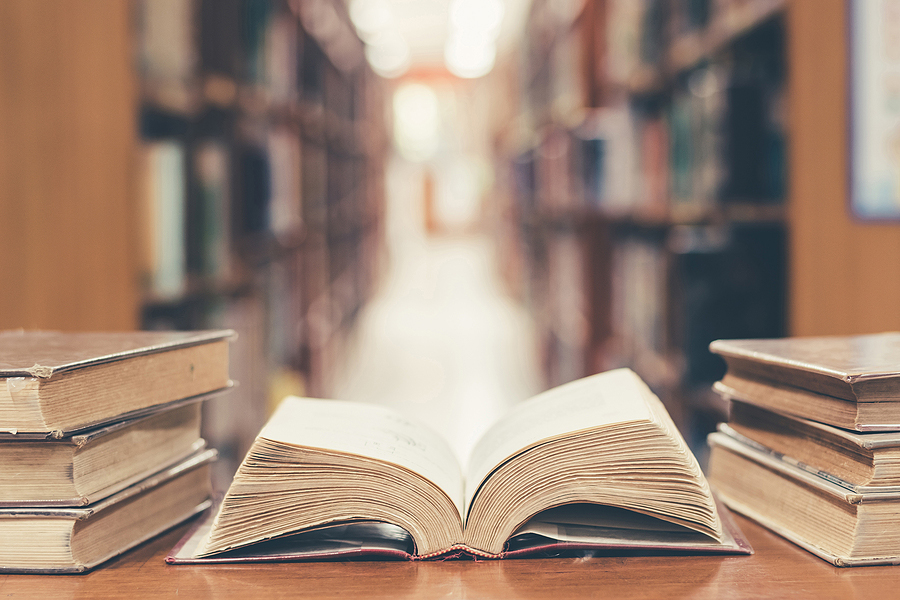 From the Bible
Apply thine heart unto instruction, and thine ears to the words of knowledge (Proverbs 23:12).
For by wise counsel thou shalt make thy war: and in multitude of counsellors there is safety. (Proverbs 24:6).
But whoso hearkeneth unto [wisdom] shall dwell safely, and shall be quiet from fear of evil (Proverbs 1:33).
On that night could not the king sleep, and he commanded to bring the book of records of the chronicles; and they were read before the king (Esther 6:1).
Introduction
Continuing education, that is studies beyond the education necessary for professional certification and licensing, is required for physicians, nurses, teachers, accountants, engineers, and members of some other professions (I personally knew someone with a PhD in Mathematics who had five PostDoc degrees). The reason for this is to keep certain professionals up-to-date in their respective fields.
For those of us in church security, what are the benefits of continuing education?
First, renewing the biennial Safety Member Certification

Refreshes what we've already learned, and
Keeps us up-to-date with changes, especially in use-of-force laws, child safety laws, fire codes, and lifesaving skills.

Utilizing additional training - beyond the certification program - broadens our knowledge and perspectives:

Church Safety Ministry committee members and directors gain more insight into making places of worship safer and more secure.
It also equips them to be more persuasive with church or denominational leadership in addressing safety issues.
For Safety Team members, it broadens and deepens their knowledge of security and safety and can help them be more effective.
In the News
Churches across the country are training members to serve on safety/security teams:
Ada, Michigan, Summer 2014 - Training for the Medical Response Team of Asa Bible Church saved a life. A man collapsed in the lobby as congregants were leaving after the Saturday evening service. A member of the team saw this and came to his aid. She administered CPR then used an AED. By the time EMTs came 10+ minutes later, he had regained consciousness and was breathing on his own.[3]
Cleveland, Tennessee, May 8, 2021 - Members of security teams from churches across Tennessee attended an Agape Tactical training session at a church in Cleveland. This session focused on handling a troublesome person. Agape Tactical's founder said that a well-trained security team is better than "a couple guys running around with guns."[4]
Tucson, Arizona, January 2020 - Arizona Church Security Network has been training safety and security teams from churches in Arizona. Most come to learn how to respond to an active shooter. Interest in these classes was heightened following the West Freeway Church of Christ shooting in December 2019. In Arizona in 2020, it was already legal to carry a concealed weapon in church.[5]
Videocast, Show Notes, and Interview
Kris discusses this article in a Sheepdog Church Security Academy videocast on YouTube (the audio is also in a podcast). There is a link to the Show Notes (an article summary) beneath the video screen.[6]
While you're on that YouTube channel, check the playlist of Sheepdog Interviews.[7] The first one on the playlist is Kris's interview with Simon Osamoh of Worship Security Association. Simon shares some important insights on situational awareness and suspicious behavior.[8]
Help from Security Experts
Simon Osamoh, a British American, has over 28 years of military, law enforcement, and security experience. His career began in the United Kingdom military. After this, he was a detective for fourteen years. This included the "liquid bomb" investigation which impacted air flight security worldwide.
From the UK he moved to the United States in 2011 to manage counter-terrorism for the Mall of America (MoA) in Minnesota and became a risk management leader for financial institutions.
While still at MoA, he was asked to help a large church with its security. This grew to helping other churches. He founded Kingswood Security Consulting to advise non-profit organizations, such as charities, schools, and churches, on security. Then he started Worship Security Association to educate church security ministries. Along the way he has written two books, produced videos, and is still speaking.[9] Osamoh is a Christian and a member of Westwood Community Church, where he is the security advisor.
Worship Security Association
The mission of Worship Security Association (WSA) is to make church environments safer places to be. This is done through the education of church volunteers and staff. Simon Osamoh goes deeper than policies, methods, and techniques to the fundamental principles, including how criminals think and what motivates them.
Experts in Their Fields
Although Simon Osamoh is a world-class expert in security in general and church security in particular, he does not go it alone. In WSA he draws upon the experience and views of several other experts, such as (to name a few) Dr. Raj Setthuraju, Tina Lewis Rowe, Carl Chinn, Wes Pederson, Virginia (Ginny) Cronin, James Densley, Brett Lawler, Joe Kuchinka, Steve Swiech, Dr. Jarret Brachman, Zach Hill, Carrie Ackerman, and Joe Bezotte.
WSA Resources
Worship Security Association (WSA) held five annual Securing Your Place of Worship conferences in the Minneapolis area from 2016 to 2020. However, most of its training is through online videos. The videos, essentially a library of resources, are available to members for training in several courses. There are more than 150 classes. New content is being added.
Two basic courses are Church Safety 101 and Threat Detection 101. Both concern the detection and deterrence of threats, with the second course digging deeper into the subject.
There are also two levels of coaching: Video Coach and Group Coaching. These are available to members. Video Coach provides access to WSA video resources. Group Coaching is a five-week program to help church leaders implement or improve the safety & security programs in their churches. This is a community, and the leaders in one church can converse with leaders in other churches.
Affiliate Membership
Sheepdog Church Security has an affiliate relationship with WSA.[2] Clicking on this link brings up the SDCS affiliate page of Worship Security Academy with the tag line, "Creating safer church environments by educating staff and volunteers on how to stay safe and secure," followed by a link to the trailer. Below this is the link to a free download of "7 Steps to Secure Your Church."
Further down is a grid of blocks with information about 12 courses, each with a brief snippet of a video. Five of these are tagged "Experts Insights." The training videos feature about 21experts, such as Tina Lewis Rowe and Carl Chinn. A few of the topics are legal issues for churches, verbal de-escalation, child safety, active shooter response, and training for safety.
Each course consists of a number of videos. Here are the numbers of videos for a few courses:
Run Hide Fight (2 Videos)
Verbal De-Escalation (4 Videos)
Safety Training 101 (4 Videos)
Suspicious Behavior Training (4 Videos)
Tina Lewis Rowe - Experts Insights (3 Videos)
7 Steps to Action (7 Videos)
At the bottom of the affiliate page is a "Watch Free Training Videos" link. There are eight videos of varying lengths. Each one is a complete, though short, presentation, and is either a summary of a course or an intact segment.
Strategies to Improve Prevention (13:15)
Mind of Mass Killer: The Dylann Roof Story (38:23)
Worship Attack Cycle (8:15)
Could A French Style Church Terrorism Attack Happen In America? (5:45)
Shaping Culture through Safety and Environment (13:57)
Pivot your church safety for a prepared holiday season (4:55)
7 Steps for Protecting Your Faith Community (9:11)
The Largest Church Safety Curriculum (02:00)
Signing up with Worship Security Association will help your church to be a safer place while still being open and welcoming.
Training Notes
Each Church safety Team is urged to have all its members trained and certified through the Safety Member Certification program. Training formats are church-hosted classes (Team Certification), self-paced online instruction (Individual Certification, and live Zoom classes (Online Evens).[1]
Quarter 1 of the 2022-2023 season of Online Events begins on September 11:
| | | | | | |
| --- | --- | --- | --- | --- | --- |
| | Q1 | Q2 | Q3 | Q4 | Training Module |
| 1 | Sep 11 | Nov 13 | Jan 29 | Mar 26 | Safety Team Fundamentals |
| 2 | Sep 18 | Nov 20 | Feb 5 | Apr 2 | Active Shooter Response |
| 3 | Sep 25 | Dec 4 | Feb 12 | Apr 16 | Deescalating Disruptive Persons |
| 4 | Oct 2 | Dec 11 | Feb 19 | Apr 23 | Protecting Children from Abuse |
| 5 | Oct 9 | Dec 18 | Feb 26 | Apr 30 | Basic Use of Force Laws |
| 6 | Oct 16 | Jan 8 | Mar 5 | May 7 | Arson and Fire Safety |
| 7 | Oct 23 | Jan 13 | Mar 12 | May 21 | Storms and Disasters |
| 8 | Nov 6 | Jan 22 | Mar 19 | Jun 4 | Mass Trauma Emergencies |
Classes are at 3 PM Central Time on Sundays.
A supplemental training resource is the Church Security Guide.[10] Its nine articles are complementary to most of the training modules in the Safety Member Certification program (for now, all but Mass Trauma Emergencies):
Introduction to Church Safety and Security
How to Conduct a Risk Assessment
Church Safety Team Basics
Fire Safety in the Church
Preparing Your Church for Natural Disasters
Protection of Children and Vulnerable Adults in the Church
Self Defense Laws, Your Rights and Use of Force
Disruptive Individuals: How to De-escalate the Situation
Church Safety Teams and Active Shooter Training.
Advanced training is available through the Worship Security Association.[2]
Now for those who have completed certification, there is a Safety Member Alumni Association. Alumni can connect with colleagues, work together, and join in on Office Hours meetings.
Conclusion
Advanced church safety training is available through the Worship Security Association.
There Is More
This is the fifth article for August. The other four are "2017 St. Alphonsus Church Shooting" (Lesson Learned), "Moving Perception" (Patrol Procedures), "Youth at Risk" (Protecting Teens), and "A Drilled Response" (Tactical Training).
References