Give Safety – Bar the Doors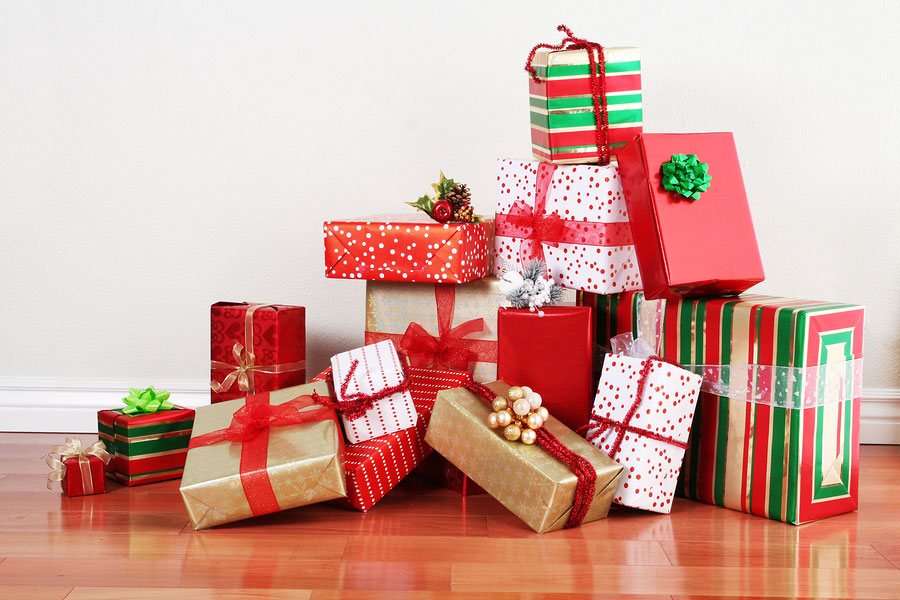 Defensive Tools for Church Security
Essential Equipment for Church Safety Teams
Featuring Items from the Sheepdog Church Security Store [1]
In the Bible
Gifts
For the wages of sin is death, but the free gift of God is eternal life in Christ Jesus our Lord. (Romans 6:23)
Give, and it will be given to you. (Luke 6:38)
Tools
[Implements in the Tabernacle]... the flowers, the lamps, and the tongs, (2 Chronicles 4:21)
The ironsmith takes a cutting tool and works it over the coals. (Isaiah 44:12)
Bars
And [King Asa] said to Judah, "Let us build these cities and surround them with walls and towers, gates and bars. (2 Chronicles 14:7)
... the doors being locked where the disciples were for fear of the [authorities] (John 20:19)
Defensive Weapon
In all circumstances take up the shield of faith, with which you can extinguish all the flaming darts of the evil one; (Ephesians 6:16)
---
Give the Gift of Safety
For most people, Christmas is the season of giving gifts. The Bible has much to say about gifts, with many examples of giving. God has given us life itself, along with many blessings. Christmas celebrates God's gift of His Son, Jesus Christ. The Christmas story continues with Magi coming about a year later with gifts for Him. Thirty years later, Jesus tells us, "Give, and it will be given to you" (Luke 6:38).
It also has much to say about defense, from God being our defense to defensive measures we can take. God offers us protection from our enemies, Satan and those who do his work. At the same time, He expects us to take some responsibility for the safety of ourselves and others.
Holidays have their own risks. These include fire hazards, icy roads and walkways, crowds, contagious sicknesses, thieves, and anti-Christian hate crimes. As Church Safety Ministry members, at this season and through the year, along with good cheer we can give the gift of safety.
Tools for Our Defense
Equipment for church safety & security ministries includes defensive tools of various kinds. Three categories in the Sheepdog Church Security Store are covered here; General Tools (multi-tools and tactical knifes), Lockdown Bars, and a Weapon (pepper spray - other weapons, such a batons, tasers, and firearms are not in the SDCS Store).
General Tools
Two general tools in the Sheepdog Church Security Store are a multi-tool and a tactical knife.
Multi-tool
Multi-tools have been around for a long time; the classic one is the Swiss Army Knife. Another well-known line is by Leatherman. Multi-tools are very versatile, many tools in one, such as knife, saw, screwdrivers, file, etc.
The multi-tool recommended by Moloney is the Gerber Suspension Multi-Plier [22-01471]. It is made by Gerber Legendary Blades, a manufacturer of premium and custom knives in Oregon. They temper their steel for high strength and edge-holding. The Multi-Plier integrates 12 tools in an open-frame handle. The locking system keeps a tool in place while you're using it. The needle-nosed pliers are spring loaded so that all you need to open them is lighten your grip. Besides the pliers, tools include wire cutter, fine edge knife, serrated edge knife, saw, scissors, crosspoint screwdriver, small and medium flat drivers, can opener, and bottle opener (listed by Gerber [2]). It has a hole for a lanyard and comes with a sheath. Price: $19.97 [1.a].
Tactical Knife
The tactical knife Moloney recommends is the Schrade SCHA3BS Folding Knife. The 3" stainless steel blade folds into the 4½" aluminum handle. It is 7½" long when extended. "Assisted opening" means that it opens with a push on the ambidextrous button so you don't need two hands, as with an ordinary pocket knife. A safety lock keeps the blade from folding while in use. A partial serration at the rear of the blade enables the user to saw through difficult materials, such as a seat belt when getting a person out of a wrecked vehicle. Since this is a knife, it can double as a defensive weapon. Price: $36.33 [1.b].
Lockdown Aids
The Sheepdog Church Security Store has five lockdown aids to keep doors from being opened during an active shooter situation: Bearacade Lockdown Response System for Inward and Outward-Swinging Doors, Barracuda Door Defense System, Intruder Defense System - Inward Swinging Commercial Doors, DSI-1, Intruder Defense System - Commercial Doors With Scissor Closers, DCS-1, and 5 Pack - Full Size Lockdown Magnetic Strips for School Lockdowns. These devices use different methods of keeping a door from opening. Two work with both outward and inward swinging doors. One is specific for doors that swing inward, and two work only with outward swinging doors. They range in price from $19.96 to $154.95.
Bearacade Lockdown Response System for Inward and Outward-Swinging Doors
Slide this device under the door, close, and drop the pin into a 5/16" hole in the floor. It will hold the door against 4,800 lbs. of force. Price: $59.00 [1.c].
Barracuda Door Defense System
The Barracuda is a bar that is put across an outward-swinging door. A fork fits across the shaft of the door handle and is rotated into a locking position, barring the door from opening. It fits 36" doors, but can be used on a narrower door if there is enough room on the wall past the hinge. Price: $152.99 [1.d].
Intruder Defense System, Inward Swinging Commercial Doors, DSI-1
The DSI-1 fits under the door from the inside. Plates slide out and across the door jamb, then are locked in place by pins. This is designed for 36" wide commercial entry doors. Price: $154.95 [1.e].
Intruder Defense System, Commercial Doors with Scissor Closers, DCS-1
The DCS-1 fits over the elbow of a jointed door closer, keeping it from operating. Price: $82.43 [1.f].
5 Pack - Full Size Lockdown Magnetic Strips for School Lockdowns
The Amazon tagline for these magnetic strips is "Simple Method to Lock Doors Quickly." This is true. However, your rooms need steel door frames. All the above devices need to be mounted on the wall next to the door. Not these. The strip can be stored on the steel door frame. When you open the room, lock the door and put the strip across the strike plate. If a lockdown (or lockdown drill) is called, open the door, remove the strip, and re-close the door - it's already locked. Price: $19.96 [1.g].
Defensive Weapon
The one weapon in the Sheepdog Church Security Store (not counting the tactical knife) is pepper spray. This type of device is carried by many people for personal defense, and it has ended many unpleasant confrontations, including assault and battery, sexual assault, attempted abduction, and robbery. The active ingredient is oleoresin capsicum (OC), an oil extracted from hot peppers. Surprising as this may be to many, some states ban or restrict the use of pepper spray except by law enforcement, so check your state's laws before buying it.
The pepper spray recommended by Moloney is SABRE 3-IN-1 Pepper Spray, which is police strength. It is preferred by several police departments, sheriff's offices, and U.S. Marshalls. It comes with a link to free training videos. Price: $6.99 [1.h].
Reminder
Part of being prepared for emergencies is having the right equipment and supplies. Several key items are available in the Sheepdog Church Security Store on Amazon.
References
Sheepdog Church Security Store [https://www.amazon.com/shop/instructor_moloney]:

Gerber, Portland, Oregon, "Suspension Multi-Plier" [https://www.gerbergear.com/Activity/EVERYDAY/Tools/Suspension-Multi-plier_22-41471].