Study - Identify – Wear
Essential Equipment for Church Safety Teams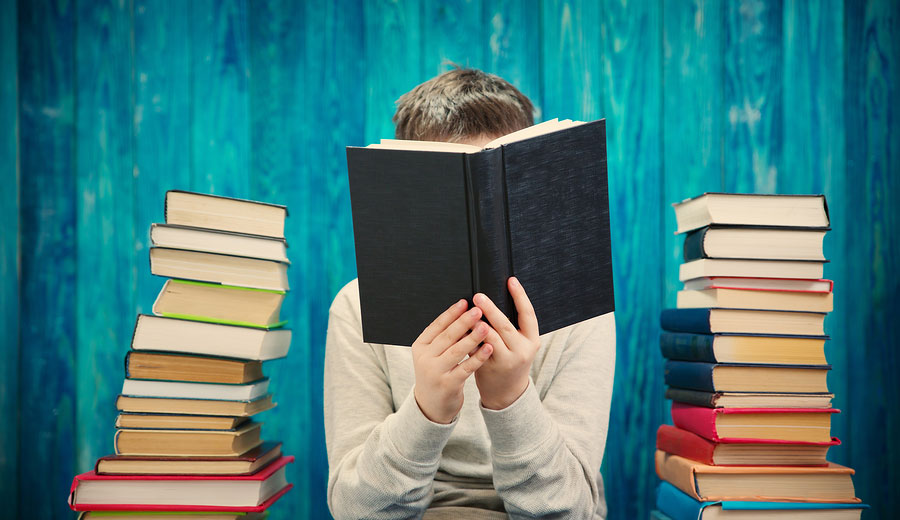 In the Bible
Study to show thyself approved unto God, a workman that needeth not to be ashamed, rightly dividing the word of truth (2 Timothy 2:15 - KJ21).
"The people of Israel shall camp each by his own standard, with the banners of their fathers' houses (Numbers 2:2 – ESV).
Stand therefore, having fastened on the belt of truth ... and, as shoes for your feet, having put on the readiness given by the gospel of peace (Ephesians 6:14 -15 - ESV).
---
Study - Identify - Wear
It is easy to see three kinds of action urged in the biblical passages above. We as Christians are to study God's Word, to identify with God's people and with our own groups, and to wear armor for the battles we face. Let's see how these apply to us in church safety and security ministries.
Study
I know that the word translated as "study" in the Authorized (King James) Version is rendered as "be diligent" (or its equivalent) in newer translations. However, study is a diligent activity. Studying is implied, as this verse goes on to specify "rightly dividing [interpreting] the word of truth."
A certain amount of study is needed for any job, even if just listening and paying attention to instructions. Since we are literate, this includes instructions, reasoning, examples, and guidelines which are written down. Having these in written form (either digital or on paper), means that we can go back and review material, or look up specific points when needed.
Sheepdog Church Security founder Kris Moloney has written a guide for leaders of church safety/security ministries, Defending the Flock. The description on Amazon begins with, "For too many churches, security is only a passing concern." He goes on to say why church security matters and how to implement a safety & security ministry in your church. The fifteen chapters are spread out among five units. These concern (1) the rationale of church security, (2) setting up a church security ministry, (3) security assessments, (4) understanding attacks and threats, and (5) preparation for attacks and threats. Templates for a number of forms are in the appendices.
Moloney's description goes on to say, "We help you answer pressing questions, including:
Is your church prepared for emergencies?
What will your congregation do in the face of severe weather?
Where will disabled congregation members evacuate to in the event of a fire?
Are the children within your congregation protected against physical and sexual abuse, as well as neglect?
Is your administrative staff trustworthy? Do you have practices in place to prevent financial theft?
Are you prepared for gun-related violence within your church?"
Defending the Flock is available on Amazon in the Sheepdog Church Security Store [2].
Identify
In the wilderness, the Israelites used standards and banners to identify themselves as members of their clans and tribes. Today we have means of identifying our membership and roles in groups. Workers in retail establishments often wear certain clothes and name badges.
Identification as members of the Church Safety Team is useful in medium-sized congregations and larger. When some members are especially certified in medical response, their identification is also useful. This means that as you respond to situations, church members and visitors know that you are doing your job and not just stepping in. It also means they know whom to seek for help. This identification is usually done through clothing and/or ID tags.
If there is a violent disruption with a 911 call or an active killer incident, and law enforcement officers respond, it is important that they are able to immediately identify security team members when they come in. Kris Moloney recommends the DSM Security Banner [3]. It can be carried folded into a pocket, and quickly put on when needed. By the way: DSM means "Don't Shoot Me."
Wear
None of the following items is listed on the Sheepdog Church Security Store.
When we are working safety and security for our church, it is wise to dress smartly. OK, we know that for many it means being in style, but here we mean smart for safety, security, and functionality. Does it make us safer? Does it make us more secure? Does it help us work? Since we are, in a sense, soldiers in a spiritual war with on-the-ground, physical assignments, we can take some cues from the Armor of God passage in Ephesians (Eph. 6:13-17), focusing on the belt, shoes, breastplate, and helmet.
Therefore take up the whole armor of God, that you may be able to withstand in the evil day, and having done all, to stand firm. Stand therefore, having fastened on the belt of truth, and having put on the breastplate of righteousness, and, as shoes for your feet, having put on the readiness given by the gospel of peace. In all circumstances take up the shield of faith, with which you can extinguish all the flaming darts of the evil one; and take the helmet of salvation, and the sword of the Spirit, which is the word of God, ...
Belt
The first item of our armor is the belt. Today, tool belts are used by workers in several trades, as well as factory workers, to hold the tools they use. Likewise, security guards and law enforcement officers wear security belts designed to hold their tools of the trade: handcuffs, mace, baton, taser, and handgun holster. This kind of belt is sturdier than the one used to hold your trousers or tighten your coat. Items on your security belt could be the two-way-radio (and mobile phone), disposable CPR mask(s), tourniquet, pepper spray, and (if you have one) your handgun.
Shoes
The first consideration for shoes, besides being presentable, is traction. As a safety team member on duty, you may stand, walk or run on several surfaces - carpet, hardwood, concrete, tile, linoleum, gravel, blacktop, dirt, and grass - wet or dry. The shoes should not slip. Nor should they catch on things and trip you.
Shoes should also properly fit, with good arch support, and be breathable. Since you will be on your feet for a long time, foot health is an important consideration.
There are several stores, both online and brick & mortar, which have safety shoes for sale. Several places specialize in work shoes.
Breastplate
The modern equivalent of a breastplate is the impact-resistant "bullet-proof" vest, which would protect you during a knife or firearm assault. Church security personnel may or may not choose to wear these, but the point is that we protect our bodies. For those in northern climates, this includes protection from the elements in winter. You may serve inside the church building, but have to go outside to help someone or check on something.
Helmet
Don't expect to be wearing military or police type helmets on safety team duty. However, there is a place for headgear. For outdoor church activities, hats or baseball caps can serve as team identification. In frigid weather, they protect your head from the cold.
Conclusion
Because we protect the flock - God's people - from various threats, human and natural, we must have the knowledge, training and skills to do so. We also need the right tools. The New Testament (Ephesians 4:12, 16; 2 Timothy 3:16-17; Hebrews 13:20-21) refers to being equipped for service. Here we begin with studying, identification, and putting on those items that help us do our job.
References
Sheepdog Church Security Store [https://www.amazon.com/shop/instructor_moloney].
Moloney, K., "Defending the Flock", © 2017, Sheepdog Church Security Store [https://www.amazon.com/dp/1981674772/?ref=exp_instructor_moloney_lv_dp_vv_d].
DSM Safety Banner, Security Version, DSM Safety Products [https://dsmsafety.com/].