Patrolling the Church for Safety
Church Safety & Security Volunteer Academy
In The Bible
But the Levites shall camp around the tabernacle of the testimony, so that there may be no wrath on the congregation of the people of Israel. And the Levites shall keep guard over the tabernacle of the testimony (Numbers 1:53).
From that day on, half of my servants worked on construction, and half held the spears, shields, bows, and coats of mail. And the leaders stood behind the whole house of Judah (Nehemiah 4:16).
"Son of man, I have made you a watchman for the house of Israel (Ezekiel 3:17).
Be watchful, stand firm in the faith, act like men, be strong (1 Corinthians 16:13).
---
In the News
Queens, NYC, NY, April2017 - Where Are the Patrols?
A young man identified in surveillance videos was arrested for break-ins at several places of worship in Queens, NYC. The suspect was also wanted for a church burglary in Florida, and had been to a helping ministry in North Carolina. [1]
While the person was caught, we do have some questions. How did he break in? He did have and use a hammer in one church. Were there items around any of these buildings that would enable a break-in, but were not recognized as such except by him? Did anyone patrol the buildings and grounds of these places of worship?
Redding, California, August2018 - Somebody Was Watching
Someone saw a man trying to ignite a propane tank behind an area church. They made a 911 suspicious person call. Sheriff's deputies came and saw this for themselves. The man tried to flee, but was caught and arrested. [2]
Fortunately for the church, somebody saw what was going on. The news article did not say who. It could have been a neighbor, a passer-by, or a security team member.
Anytown, USA, June2018 - Church Security Patrol Prevents Break-in
Sorry, that's not an actual headline. What's the point? When it comes to crimes that do not happen, they almost never make the headlines.
Watchfulness
In the Old Testament, Levites guarded the Tabernacle and the Temple. Later, God told Ezekiel that he was to be a watchman. Nehemiah provided armed security for workers on the wall. Today this is the role of law enforcement, military personnel, security services, and church safety teams. We are the watchmen guarding the flock.
Security officers at a large warehouse complex in Seattle do more than man gatehouses at entry points. They take their turns making the rounds, both on foot and in vehicles, in the buildings and outside. They lock certain gates and doors after office hours, check temperatures in refrigerated areas, look for safety hazards and anything that seems out of place. Once a month they check fire extinguishers.
The Church Safety & Security Team Volunteer Academy [3] places a high value on patrols. It describes patrolling an event, inside the church building, and outside. At an event, we observe the people. Inside the building, patrols include nooks and crannies. Outside, we look for exterior condition, suspicious objects, fire hazards, etc.
Eyes and Ears
Some church safety ministries are named "Eyes and Ears." How appropriate! Take our eyes and ears through the church building, into closets and empty classrooms, into restrooms that should be unoccupied, and into every potential hiding place we come across. Keep our eyes open for things that don't belong (such as a package) and movements. Keep our ears open for unusual sounds. Maybe someone is crying for help.
Take our eyes and ears outside. Take them to the doors and windows. Stand back and look at the roof. Have an eye for safety and security. The Academy names a few things to watch for outside:
Condition of playground equipment
Signs of vandalism
Objects that can be used to break in
Flammables too close to buildings
Things that can be used for arson
Time to patrol
"When is the best time to patrol?" someone may ask. In a sense, any time. But it is not the same every time. How we patrol will be different at different times, depending on what is going on, what has happened, the season, etc.
Service and Class Times
During services and classes, there is always a Safety Team member watching the foyer. However, this does not mean the member has to stand in one place the whole time. The doors should be in an open-from-the-inside-only setting, so latecomers have to be let in. Periodically, the member moves around the foyer, alert for anything unusual. He or she looks down each corridor opening into the foyer, and walks past each door to the sanctuary, looking through the windows.
If there is more than one team member out front, they take turns moving around, while one stays close to the door. The one on patrol can go into the corridors, checking classrooms which are supposed to be unoccupied that hour.
Before and after a service, when people are entering and exiting, Security Team members in the foyer circulate, observing the people, alert for any signs of disruption or someone in need of their help. An alert member can sense a person is troubled, and prevent a disruption with verbal de-escalation.
Office Hours
When services and classes are not in progress, but offices are open and a safety team member is on duty, the building and grounds need to be patrolled. Check spaces not in use. Check for suspicious vehicles in the parking lot. Canvass the perimeter of the building. Inspect any out buildings. Don't patrol a regular route on a regular schedule. Mix it up so that it is unpredictable. Sometimes double back. This keeps would-be violators off guard.
Off-Hours
There should be some form of surveillance during off-hours. If surveillance cameras are linked to the Internet or a mobile phone account, they can be monitored remotely. Some Safety Team members should be scheduled to monitor the cameras. Motion sensors on some cameras could send alerts to whoever is monitoring at that moment. Occasionally, a team member driving by can go into the parking lot for a closer look.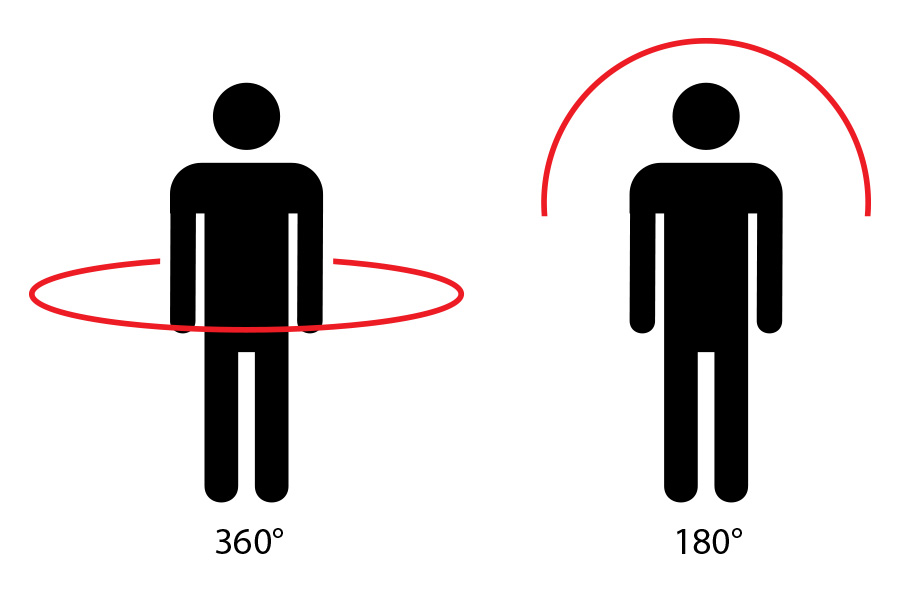 Outlook
Ideally, safety team members are always on patrol mentally. The key is alertness - ready to spot anything needing their attention. Their awareness extends 360° around them and 180° over them. This is situational awareness at work.
Principal Resources:
Sheepdog Church Security, OnlineTraining, "Church Safety and Security Volunteer Academy" [https://sheepdog-church-security.thinkific.com/courses/church-safety-and-security-volunteer-academy].
Sheepdog Church Security, TrainingBundles, "Church Safety / Security Volunteer Academy, v3" [https://sheepdog-church-security.thinkific.com/bundles/complete-church-security-training-system].
References
L. Mongelli, D. Prendergast and B. Golding, "Burglar says he broke into churches to 'get back at God': DA", New York Post, April 12, 2017 [https://nypost.com/2017/04/12/man-broke-into-churches-because-he-was-mad-at-god/].
Jim Schultz, "Man arrested in attempted church arson", Redding Record Searchlight, Aug. 27, 2018 [https://www.redding.com/story/news/local/2018/08/27/man-arrested-attempted-church-arson/1109242002/].
Sheepdog Church Security, OnlineTraining, "Church Safety and Security Volunteer Academy" [https://sheepdog-church-security.thinkific.com/courses/church-safety-and-security-volunteer-academy].